Dean's Message
Dear Recruiters,I have great pleasure in presenting before you my students for Campus Placements from 08th December 2019. These students have been well groomed over the period of their training with us. We have taken deliberate steps to ensure that they are unique and will prove an asset to any organization.
BIIB stands out as one amongst the best management institutes in the country because of its scientific selection process and pragmatic grooming strategies, so that our students perform in a dynamic and even challenging business environment.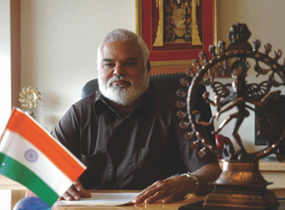 Chancellor, Sri Balaji University, Pune

We know, you are looking for the best. We assure you we have the best post graduate management students for you.
Welcome – Welcome to BIIB. We have the best for you.
Prof. Dr. (Col.) A. Balasubramanian,
Chancellor, Sri Balaji University, Pune.