COURSE CURRICULUM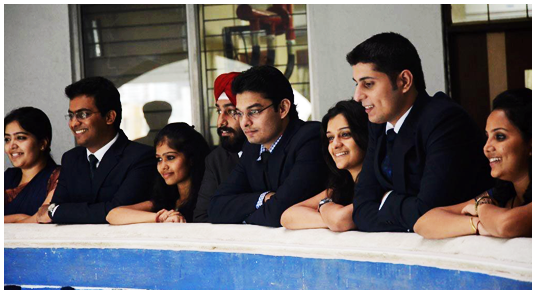 PGDM (MARKETING)
GENERAL MANAGEMENT
Principles & Practices of Management
Managerial Economics
Macro Economic Policy and Analysis
Managerial Statistics
Quantitative Techniques
Organizational Behaviour
Business Communication
Personal Management & IR
Business Law
French Language
Total Quality Management
Business Ethics
Management Information System
Strategic Management
Entrepreneurship Development
Production and Operations Management
Strategic Implementation
Corporate Governance
FINANCE
Basic Financial Accounting
Financial Management (I)
Cost & Management Accounting
Financial Management (II)
STRATEGIC MANAGEMENT
Strategic Management
SPSS Software
PRODUCTION & OPERATIONS
Production & Operation Management
Marketing Logistics
Supply Chain Management
Project Management
MARKETING SUBJECTS
Principles of Marketing Management
Market Research Methods
Marketing Logistics
Sales Management
Services Marketing
B2B Marketing
International Business (I)
Marketing Management (II)
Market Research
Brand Management
International Marketing
Consumer Behaviour
Distribution Management
Strategic Marketing
Customerr Relationship Management
Business Planning & Forecasting
Retail Management
Integrated Marketing Communications
Pricing
Entrepreneurship Development
Case Studies in Marketing Management
Rural Marketing
PGDM (INTERNATIONAL BUSINESS)
E-Commerce
Business Application
Internet Technology (ASP, Java Script & HTML)
Management Information System (MIS)
IT enabled Services
Software Project Management
Current Trends in IT
INTERNATIONAL BUSINESS
An introduction to international Marketing
Global Business Environment
International Marketing
International Marketing Research
Characteristics of International Markets
India's Foreign Trade
Import – Export Procedure
Import – Export Documentation
International Banking and Finance
WTO
Global Sourcing
International Trade Logistics
FINANCE
Basic Accounting
Financial Management (I)
Management Accounting
Cost Accounting
Financial Management (II)
GENERAL MANAGEMENT
Principles & Practices of Management
Managerial Economics
Macro Economics
Managerial Statistics
Quantitative Techniques
Organizational Behaviour
Business Communication
Personal Management
Business Law
German Language
Total Quality Management
Business Ethics
Management Information System
STRATEGIC MANAGEMENT
Strategic Management
SPSS Software
PRODUCTION & OPERATIONS
Production & Operation Management
Marketing Logistics
Supply Chain Management
Project Management
Project Studies:
Marketing & International Business students go for 'company project studies' for 2 months duration from 1st May to 30th June.
Finance students go for 'company project studies' for 2 months duration from 1st September to 30th October.
PGDM (FINANCE)
Accounting Standard & Corporate Disclosure Practice
Advance Corporate Finance
Advance Management of Working Capital
Capital Investment & Financial Decision
Financial Services & institutes
Foreign Exchange & Market
Security Analysis & Portfolio Management (I)
Capital Market & Merchant Banking
Strategic Financial Management
Commercial Banking
Derivatives
Corporate Finance
Global Financial Management
Mergers & Acquisitions
Project Finance
Strategic Cost Management
Enterpreneurship Development
Corporate Governance
Finance Modeling Through Excel
Fixed Income Securities
MARKETING
Marketing Management (II)
Marketing Research (II)
Brand Management
Consumer Behaviour
Distribution Management
Relationship Management
PRODUCTION & OPERATIONS
Production & Operation Management
Marketing Logistics
Supply Chain Management
Project Management
GENERAL MANAGEMENT:
Principles & Practices of Management
Managerial Economics
Macro Economics
Managerial Statistics
Quantitative Techniques
Organizational Behaviour
Business Communication
Personal Management
Business Law
German Language
Total Quality Management
Business Ethics
Management Information System
BIIB Pune : PGDM Post Graduate Diploma Courses in International Business, Marketing and Finance in Pune, India.